SDS & Label Document Management System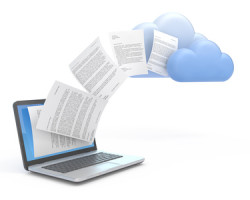 Quick & Easy On-Line Access to Your SDS
We provide a SDS Portal. This allows for quick and easy on-line access to your SDSs. Once the SDS has been created or updated, the SDS is immediately web-posted. Perfect for your:
Mobile Work Force
Customer Service Reps
Internal and Off-site Warehouses
Customers
3PL Providers
When using the SDS Portal, you are no longer burdened with the requirement to maintain multiple SDS binders at various site locations.
If you have access to a web browser you have access to your SDSs.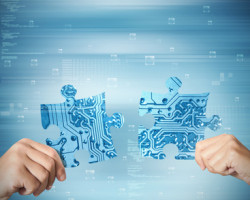 Custom Intergration With Your ERP System
TECIS can even integrate with your ERP system. This allows for sales data to be used by TECIS to determine if a customer requires a SDS with the shipment.  TECIS can email the SDS to the customer if it is the first time they have purchased the product, or if the SDS has been updated since the last time a SDS was sent to them.
No more time-consuming manual tracking or sending unnecessary SDS.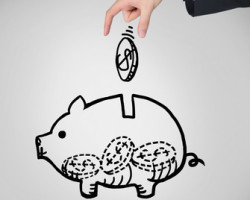 Cost Effective
TECIS brings this value to you at a very competitive price. Authoring packages are available in 5-user blocks to fit the requirements of your company.
SDS Portal access can also be tailored to your company's requirements.  Whether you have a single on-site warehouse, or multiple warehouses and 3PL providers, the SDS Portal will allow your staff, customers or representatives controlled access to SDS's.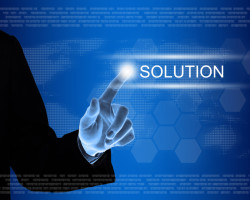 Why TECIS is Right For You
TECIS is a full featured, comprehensive compliance solution.  This robust document management system is used to rapidly create and maintain compliant SDSs and to generate container, TDG integrated or custom labels.  
TECIS has proven to be an invaluable tool for chemical distributors and manufactures by allowing them to go beyond the requirements of Responsible Care® and Responsible Distribution®.
TECIS provides organizations peace of mind by eliminating the risk and liability of non-compliance. Cost reduction and time savings are immediate benefits that will be realized when TECIS is implemented to manage your compliance regulations.  Using the same data source for all regulatory requirements means consistent and accurate data integrity throughout the enterprise and across multiple shipping and branch office locations.
Using the flexibility built within TECIS will allow your organization to meet and exceed your customers' expectations by responding to specific customer business requirements.  Whether it be a customer logo on an SDS or label, or a bar code containing their shipping or product code information, TECIS can help you deliver.
The TECIS product gave us what we needed.  Speed, flexibility and accuracy.  There is no doubt that since using TECIS, our MSDS authoring has become more efficient and accurate and definitely done on a more timely basis.  I wouldn't hesitate to recommend TECIS to anyone that is looking to improve their MSDS authoring system.
Canada Colors and Chemicals is implementing TECIS in its 5 major warehouses across Canada for a full enterprise wide solution.  We have been able to see an almost immediate return on our investment through cost reductions with the implementation of TECIS.  A major advantage of the software is the ability to quickly and easily design customer labels.  This means that we can add value to our customers by responding to their unique label requirements, such as third party branding and lot tracking requirements.  This has also meant a significant reduction of label stock inventories
The software is great, and the support of the product is better than ever.  I don't know why all chemical distributors do not use TECIS.  Thank you for making this aspect of regulatory compliance so easy!
Trivalent was a recommendation from a previous vendor who would no longer be able to provide required services. It was a great recommendation.
I've been working with Trivalent for several years and I am always pleased with the level of professionalism, knowledge, and quick turn around on service requests.
I can always lean on them for support with inquiries, and they will help however they can. It has been a pleasure working with them.