What is an SDS? (Safety Data Sheet)
Safety Data Sheets (SDSs) are important documents for workplaces and workers that tell users what the hazards of a product are, how to use and handle the product safely, how to recognize symptoms of exposure, and what to do if emergencies occur.
Trivalent Data Systems can help you be compliant with Canada's updated Hazardous Products Regulations. Our experienced staff can create, reformat, and maintain your library of SDSs and labels!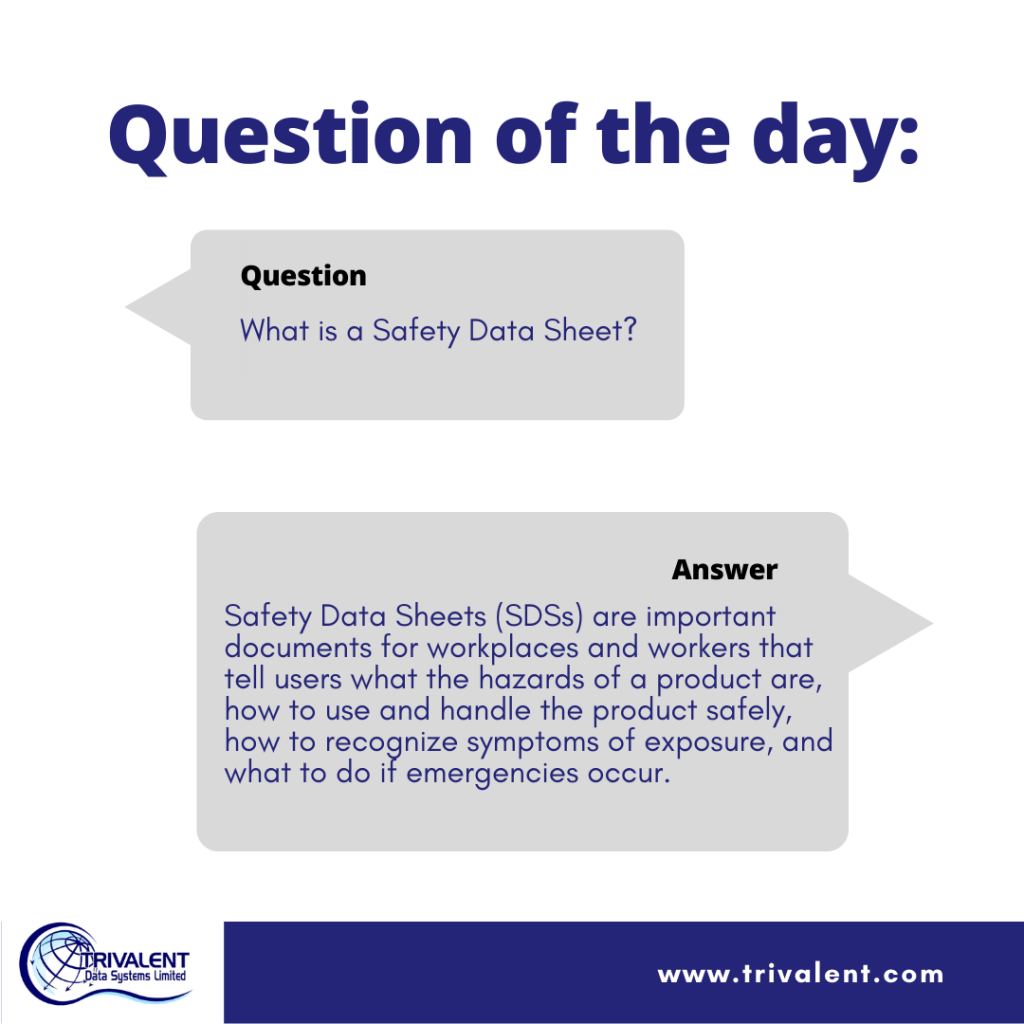 About Author